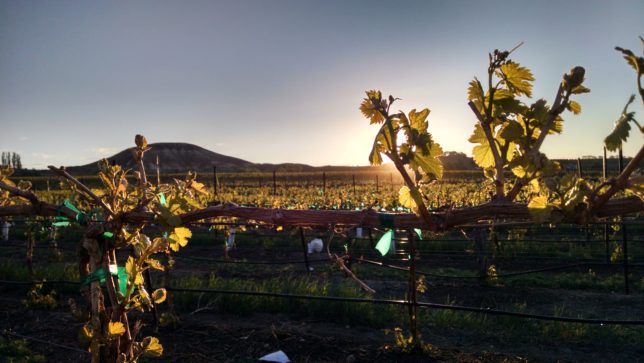 Williamson Orchards and Vineyards planted our first grapes in 1998 with the belief that the Snake River Valley terroir is capable of producing some amazing wines. Our viticultural philosophy is a combination of "new world" technology with "old world" tradition. Our motto is that "good wine starts in the vineyard".
We are located along the Sunnyslope Wine Trail within the Snake River Valley AVA.  The Williamson family designed our vineyard to maximize the terroir of our high dessert location with the goal of producing stunning wines from high quality grapes. A great deal of time and thought went into the planting of our vines. From vineyard layout to the selection of grape varieties we wanted to ensure that our site would produce superior grapes.
As firm believers in the importance of terroir, the Williamson family utilizes modern techniques to foster balance in alcohol, oak and fruit expression. Cluster thinning, canopy control and water reduction are just a few methods that we use to shape the grape.
Our forethought, planning and hard work has paid off. Our wines have won countless awards and are recognized across the region for quality. We now have over 50 acres in vineyards, 8 varieties and 14 award winning wines. Visit our tasting room to experience some of the great wine being produced in Idaho.