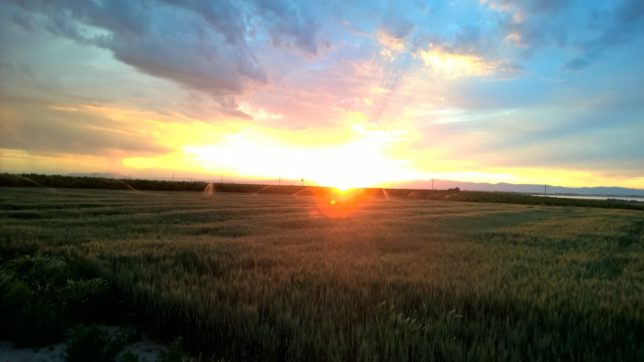 Williamson Orchards and Vineyards is a family owned and operated business which aims to produce the highest quality fruit and wine. We strive to provide honest and knowledgeable service to our clients as well as a welcoming experience to our guests. We feel it is important to practice good business while serving as stewards of the land and endeavor to use natural and sustainable growing practices.
The farm was homesteaded in 1909 by Lillian (Williamson) and George Gammon. These pioneers set a precedent of hard work, ingenuity and perseverance. The Williamson's were some of the first to plant fruit trees in the Sunnyslope valley. As the family grew, so did the business. Four generations of Williamson have worked the farm.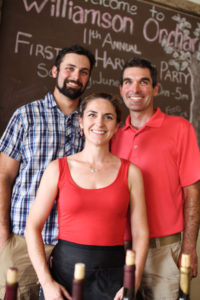 Today Williamson Orchards and Vineyards is operated by Michael, Beverly and Patrick Williamson. The original homestead of 80 acres expanded up to 700 acres at one time, and currently consists of 400 acres of vineyards, orchards and row crop.
We planted our first vineyards in 1998 and released our first vintage in 2001. The vineyard has more than doubled from the original 25 acres of Syrah, Cabernet Sauvignon and Viognier. We now grow 8 grape varietals and produce 14 different labels of delicious and award winning wines.